Maize production is especially diverse in terms of geography and crop management. Using Mineral N soil data, AmaizeN Lite is a management App that assists maize growers to optimise economic and environmental sustainability through improved nitrogen management. It provides users with a simple and reliable method for forecasting fertiliser nitrogen applications that will maximise gross margin and minimise residual soil nitrogen at the end of the season.
For help or questions about this tool, please contact FAR directly:
Phone: 03 345 5783
Email: far@far.org.nz
Website: www.far.org.nz
AmaizeN Lite requires management inputs to forecast crop yield and fertiliser nitrogen application rates.
Select the region and weather station closest to your paddock. AmaizeN contains average weather data to predict future maize forage or grain crop yield.

¶ 2. Crop Type, Planting Date, Hybrid CRM and Population
Select the purpose of your maize crop, planting date, specific CRM range, and planting population.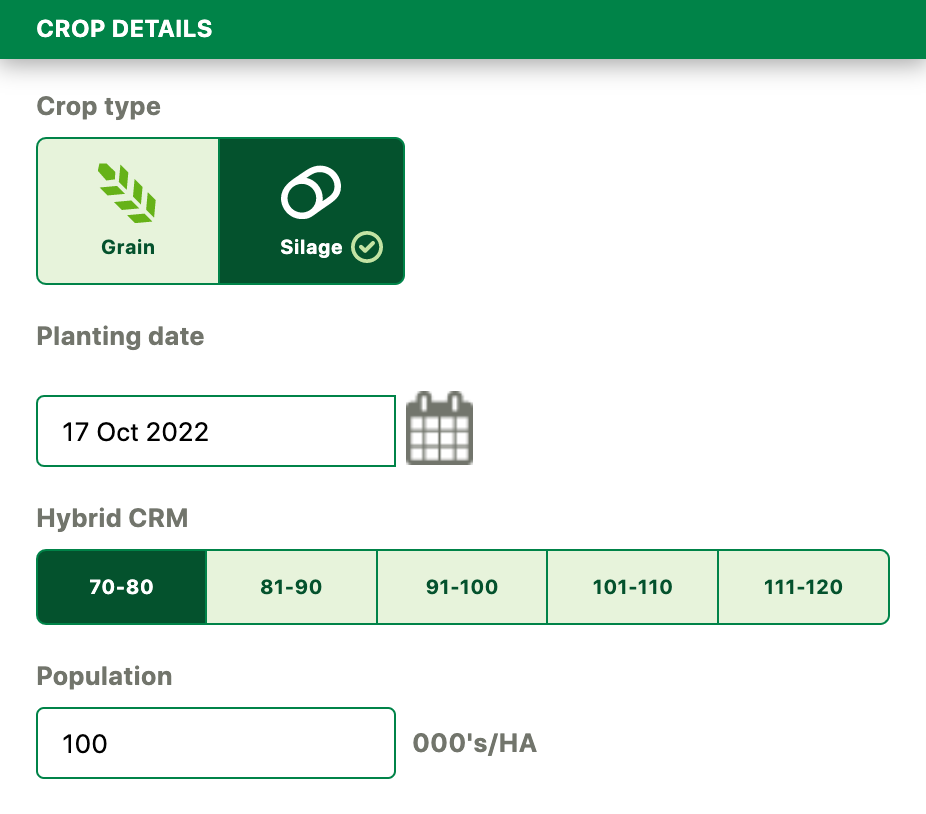 Select the soil type that best describes your paddock, and choose the soil moisture level at planting.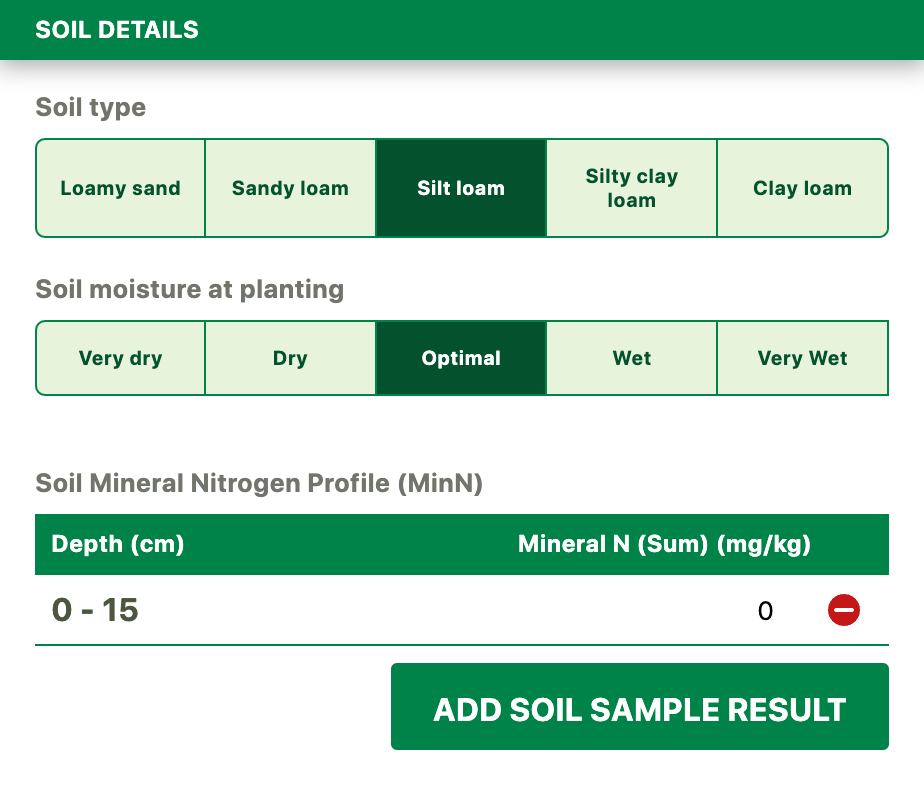 Click Add Soil Sample Result to enter laboratory results. Enter the result for the soil mineral N profile in your paddock or a zone within the paddock. Most laboratories report mineral N in mg/kg (sometimes referred to as ug/g or ppm). Ensure the sampling depths are correctly specified.
For more details on collecting soil samples see the notes here.
Please note: You may choose to not complete the Soil Mineral Nitrogen Profile if you are only interested in yield projections or growth stage information etc. In this case, the tool will assume 0 nitrogen and display a warning.
One sample depth


Two sampling depths

Click Calcuate to see results.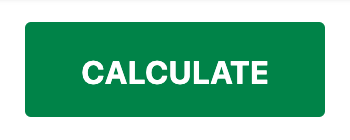 ¶ Yield and Schedule
Once you have set up AmaizeN and clicked Calculate, you will be taken to the yield and schedule page.
Using the entered management inputs from the previous page, AmaizeN Lite predicts yield potential, growth stage and timeline information. Note that the yield forecaster assumes that other plant nutrients are not limiting, and that adequate weed and/or insect control is achieved.
If you need to adjust any of the inputs, click the Back button.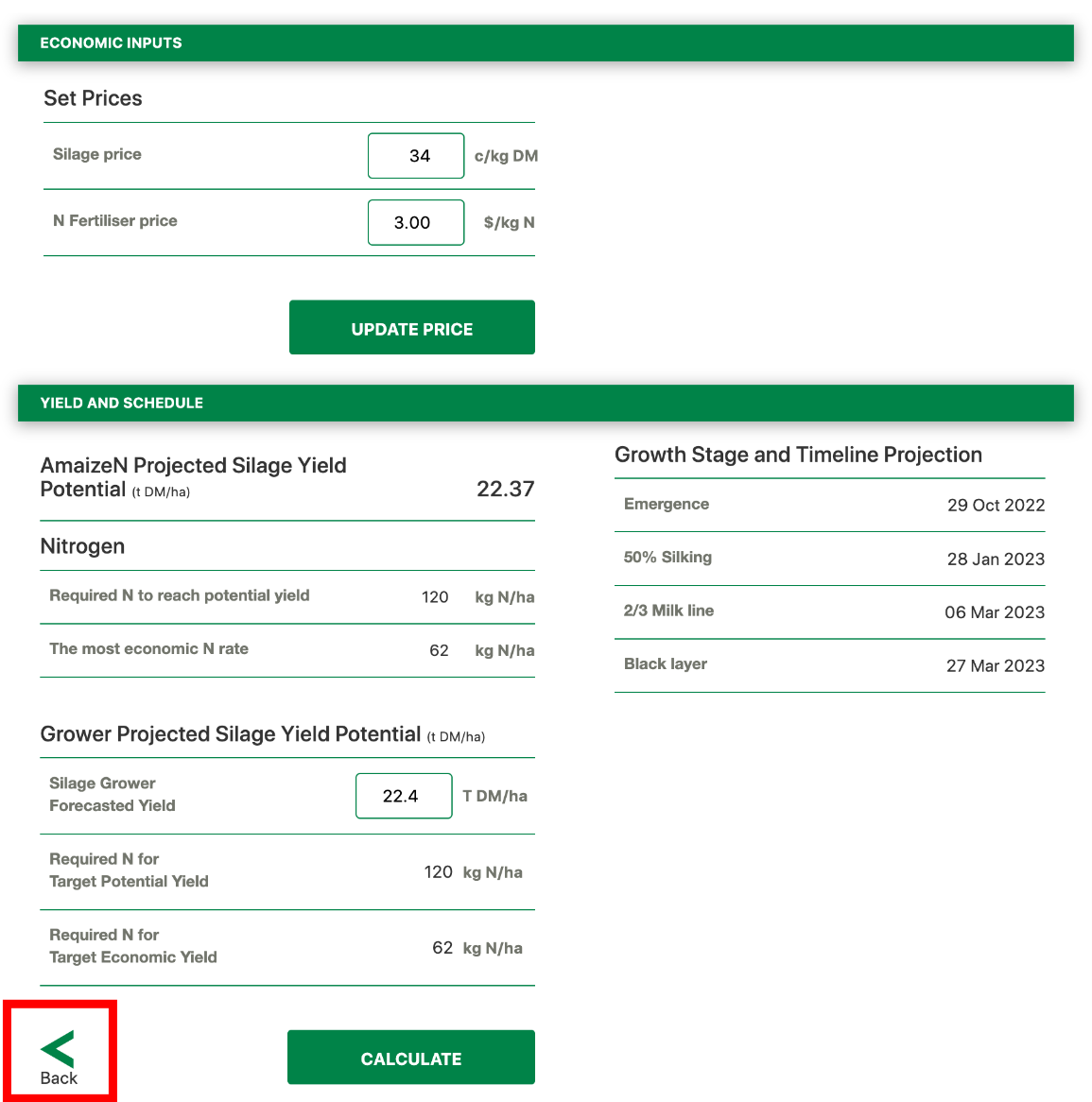 AmaizeN Lite forecasts two nitrogen fertiliser rates based on the yield projection:
1. How much nitrogen is needed to reach potential yield
and
2. The most economic nitrogen rate
The most economic nitrogen rate depends on the maize grain or silage price and fertiliser price, which can be updated in the Economic Inputs section.
¶ Maize Growth Stage and Yield
Based on the management inputs, the dates of various growth stages are predicted to assist with crop management and harvest scheduling. Estimated silage or grain yield is also calculated.
Nitrogen profiles do not need to be set to be able to calculate growth stages, but a warning will appear indicating that soil N values have not been entered.
You may opt to set a projected yield directly to override the AmaizeN Lite calculated yield projection. This will enable you to work out the required N to reach your projected yield.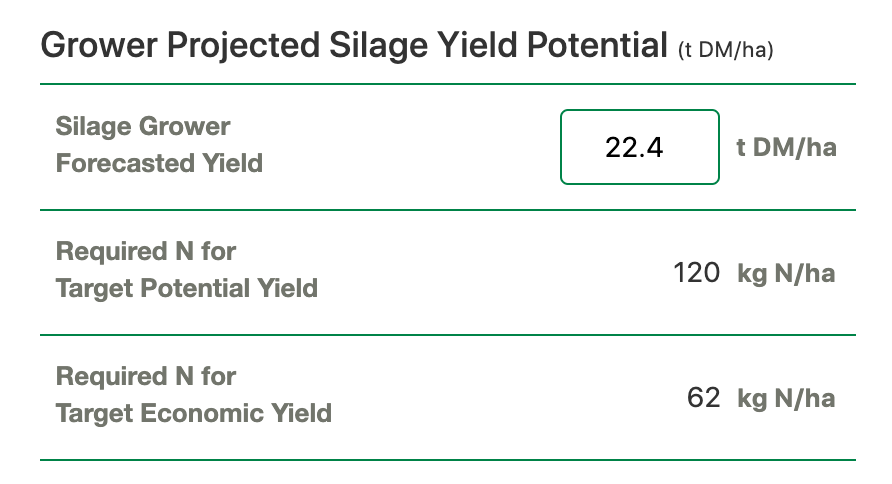 It's important to note that if deepN samples were collected after maize planting and between the maize rows, any strip till and/or starter fert. N will need to be deducted from the AmaizeN Lite recommended N rates.
---

AmaizeN Lite uses mineral N (the sum of Ammonium-N and Nitrate-N) as the estimate of current plant available soil N supply when forecasting the need for additional N fertiliser. Many laboratories refer to this as the deep mineral N (MinN) test. This test is different to other measurements of nitrogen, such as Potentially Available Nitrogen (AN), Hot Water Extractable Organic Nitrogen (HWEON), Potentially Mineralisable N (PMN), and Mineral Nitrogen Profile (MinN). These other soil N analyse measure both plant available and potentially available N from the labile soil organic matter pool.
Soil nitrogen levels can vary widely depending on soil moisture, temperature and type, field management factors, previous crops or pasture, and maize establishment systems. Undertaking a deepN MinN analysis provides an estimate of the current average supply of plant available N. AmaizeN Lite accounts for this available nitrogen when forecasting the need for additional N fertiliser.
In long-term cropping paddocks, soil samples can be collected around the time of planting, or more preferably, just prior to side-dress N application. Avoid sampling prior to cultivation because nitrogen is often released during the disturbance of the soil.
Recent FAR research has indicated that soil N levels are variable throughout the field. Therefore, care should be taken when collecting deepN soil samples, with the aim of those samples to ideally representative the field average. If field management or yield zones are known, consider collecting representative samples from within each of those management or yield zones, and then contemplate variable rate application if that is an option. Adopt a standard sampling pattern (for example, a fixed transect or zig-zag) across the field to ensure all representative areas of the paddock are included. The same zig-zag pattern is used to collect zone samples. Avoid abnormal areas such as gateways, headlands or small changes in topography and soil type. Sampling after planting should be between planter rows to avoid N from the strip till or starter fertiliser bands.
It is useful to remember that less than a teaspoonful of soil is used for the final laboratory analysis – that small amount must then reflect the wider paddock. Collect 15 to 20 cores (sub-samples) from each field and mix them thoroughly into a single composite of about 1 kg.
In most situations, soil mineral N should be sampled to at least 60 cm, either as a single depth or it might be beneficial to split into different layers such as topsoil and subsoil. Ensure you record the depth(s) sampled, as the AmaizeN Lite App needs this. Ensure that each sample equally represents the entire depth sampled because nitrogen levels change greatly with depth.
A variety of equipment is available to collect soil samples. Battery-powered augers, spear and tube samplers may be borrowed or purchased from your fertiliser supplier. The 'best' device depends on soil type and user preference.
¶ How should I handle my samples after collection?
Once collected, soil samples should be kept cool and away from direct sunlight. Storing samples in a chilly bin is a good practice. Soil samples should be submitted to the analytical laboratory immediately after collection so test results are accurate. Refrigerate or freeze the samples if this is impossible because if left at room temperature, more nitrogen may be released. Ensure sample bags are air and water-tight so moisture cannot enter.